Have any questions?
Call us:
Fax: (239) 331-8369
Our address:
We are located in the The Tanglewood Market Place
4910 Tamiami Trail North
Naples, Florida 34103
Directions to our store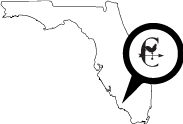 Click the image to open Google Maps for detailed directions.
Opening Hours
We are open 7 days a week
Monday-Saturday 10am to 5:30pm
Sundays 11am to 4pm
NEW INVENTORY DAILY!